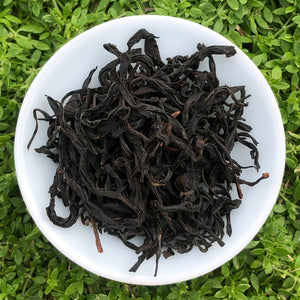 "It'll change your life!"
Since no one has left a review for the 2023 harvest, thought I'd just let you know this is the stuff black tea dreams are made of! It's stellar!
Delightful tea!
Excellent black tea. Wonderful rose/floral notes. Has been a daily drinker for a couple weeks now.
Highly recommended
Light and sweet
Light and sweet. Hints of caramel and dried oranges. More floral notes in subsequent steepings.
very good tea - interesting taste!
I really like this tea, the taste is interesting.
One of the most delicious, unique black teas I've ever had!
This tea is delicious with a light fragrance of rose petals on the nose. The delicate floral and fruit notes are like nothing I've had before. A unique and very tasty tea!