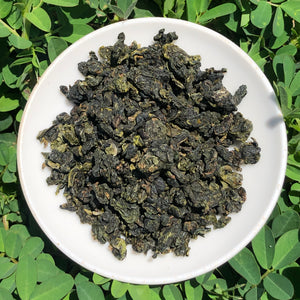 Berries and white sugar
This one is very straightforward. I get a lot of berries and white sugar, with a smooth mouthfeel.
the sweetness is quite strong and there's no bitterness in the aftertaste.
the quality very much exceeds its price tag.
highly recommended for someone looking for an affordable, sweet daily drinker.
A very good daily drinker!
A tea with a very thick texture and awesome flavors! I wouldn't mind drinking this tea everyday. I would definitely order this tea again!
THE Best MST tea!
We LOVE this tea. It is now our favorite MST tea, though we love so many of Matt's teas. It is just so clean and sweet and comforting, like a warm comfy blanket. We just bought 250g…our first tea that we decided we needed a 250g supply. Buy some today.
One of the Best So Far
I'm relatively new to high-quality teas sold by small merchants, but this tea is one of my favorite from my first order from Mountain Stream Teas because it is fairly forgiving in the brewing process and exceptionally smooth.
The BEST Mountain Stream Tea
We love so many of Matt's amazing Mountain Stream Teas, but the Buttermilk Oolong has recently become our favorite. You cannot go wrong with this tea!